Enable Amazon Route 53
Sign up to enable Amazon Route 53, a high availability cloud service the Hub uses to provide reliable DNS infrastructure for your custom domains. To learn more about Amazon Route 53 click here.
Clicking the button below will open a new browser tab, and take you to the following sign up page: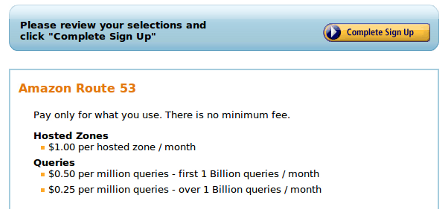 Once you receive a confirmation email from Amazon, add your domain in EC2 Account.